Skip to end of metadata
Go to start of metadata
You can access general Parasoft settings form your IDE. Click Parasoft in the menu bar and choose Options (Visual Studio) or Preferences (Eclipse).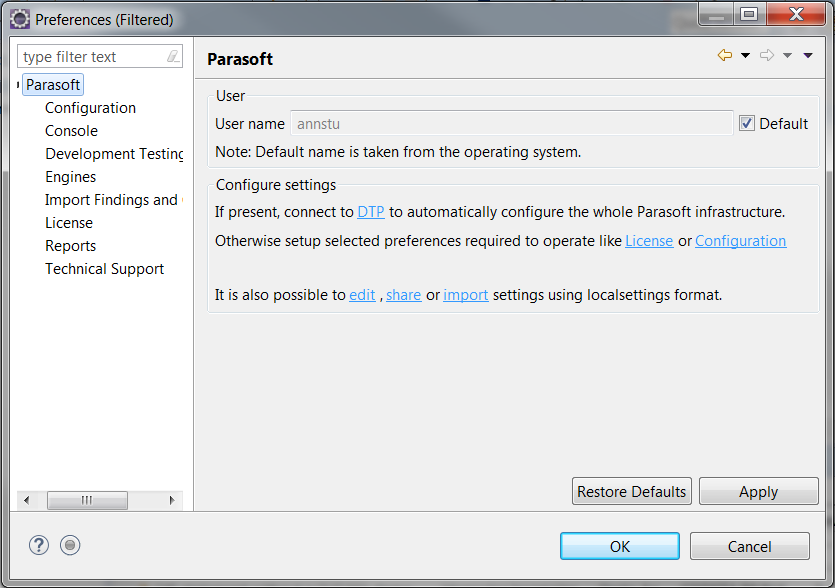 From here, you can perform the following actions:
Set the user name associated with your code, analysis, and other development artifacts that are sent to DTP server by disabling the Default option in the User section and entering a new user name.
Click the DTP link to open the DTP connection settings panel; see Connecting to DTP.
Click the License link to open the license configuration settings panel; see Setting the Parasoft License.
Click the Configuration link to open the test configuration settings panel, see Working with Test Configurations.
Click the edit link to configure additional settings properties; see the Customizing Advanced Settings.
Click the share link to export your settings to a .properties configuration file that can be shared with other users; see Exporting and Importing Settings.
Click the import link to import settings from a .properties configuration, see Exporting and Importing Settings.