...
Each standard supported by the Security Compliance Pack includes several components for monitoring and demonstrating compliance. Only violations reported by checkers in the compliance test configuration will appear in the compliance pack dashboards and reports. Refer to the documentation for each compliance artifact for details about adding compliance dashboards, viewing widgets, and viewing reports:
...
...
...
Dashboards
The dashboard templates shipped with the compliance pack include compliance specific widgets that show the compliance status for your project from several perspectives. The dashboards also leverage standard DTP widgets and reconfigure instances of the widgets to show data in context of the specific standard.
SCREENSHOT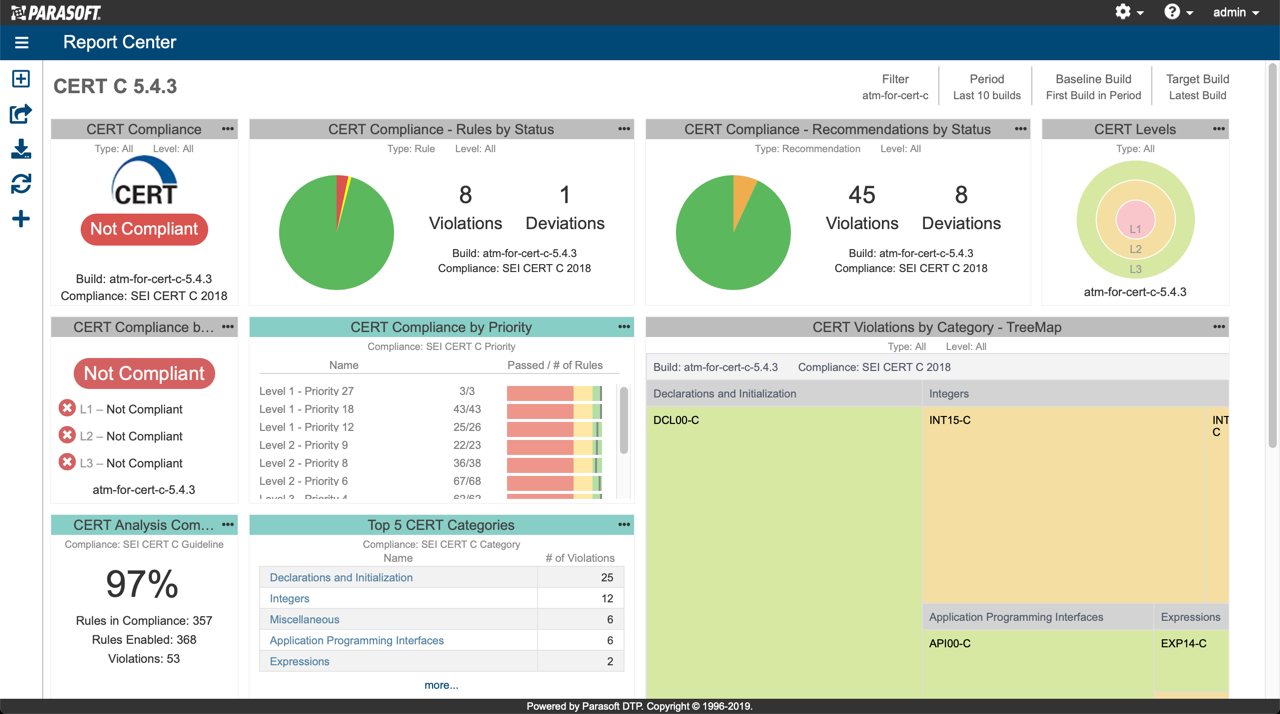 Image Added
Compliance Reports
Each compliance artifact includes a primary report that you can export to PDF and use to demonstrate compliance during an audit, as well as several sub-reports that you can review to monitor compliance to your policy.
SCREENSHOT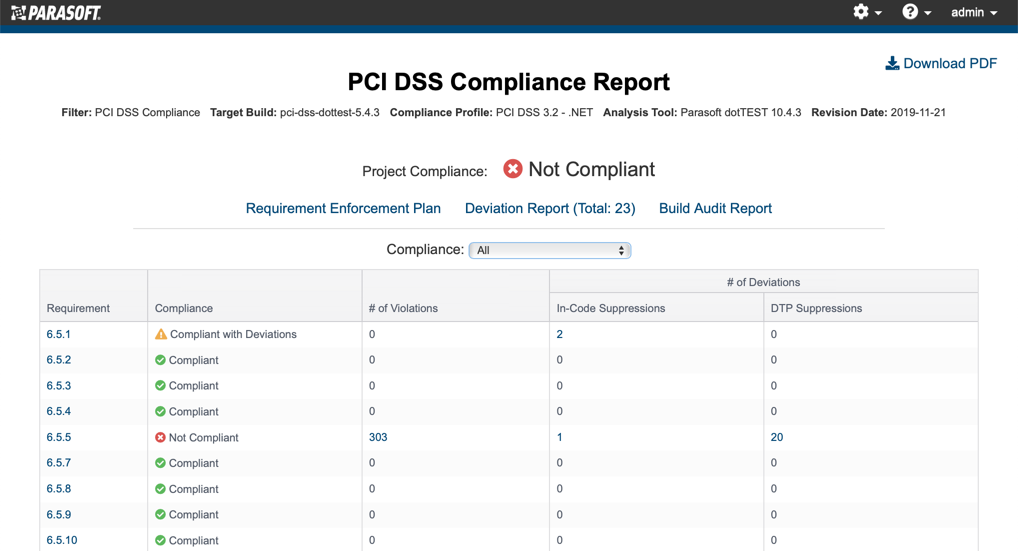 Image Added
Compliance Percentage Widgets
The compliance percentage widgets provide at-a-glance status of the project and provide the main link to the compliance report.
SCREENSHOT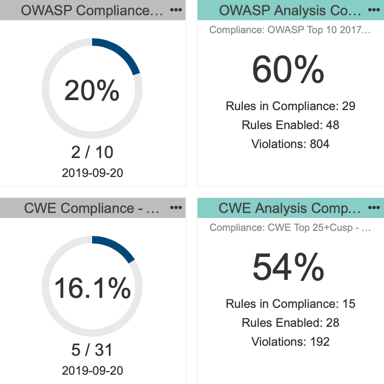 Image Added
Managing a Portfolio
...