RuleWizard ships with standalone test execution and code analysis tools, such as SOAtest and C/C++test Professional, but it is also available as a standalone application from the Parasoft customer portal.
Requirements
RuleWizard support the same systems as the Parasoft tools they are packaged with. For example, the RuleWizard distribution packaged with SOAtest for macOS will run on macOS.

The standalone

RuleWizard

application is only supported on Windows and Linux. 
RuleWizard

Packaged with Parasoft Tools

...

On some instances of Linux and Mac OS, you may need to set the temporary directory variable. Open the .sh script and specify the variable, e.g.:

...

Enable the Use node-locked license option and enter the license password you received from Parasoft.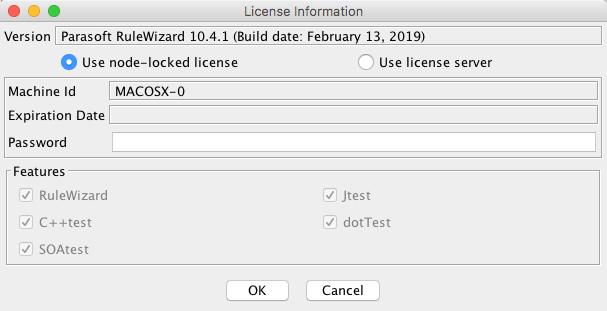 Image Removed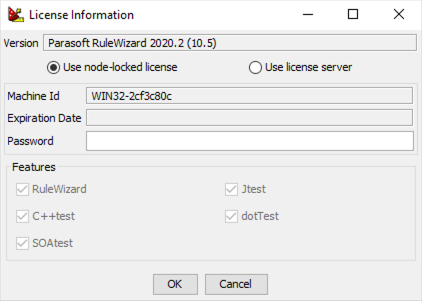 Image Added
Network License
...
Specify the location of the License Server or DTP in the Host field.
Specify the port number in the Port field (default is 2002).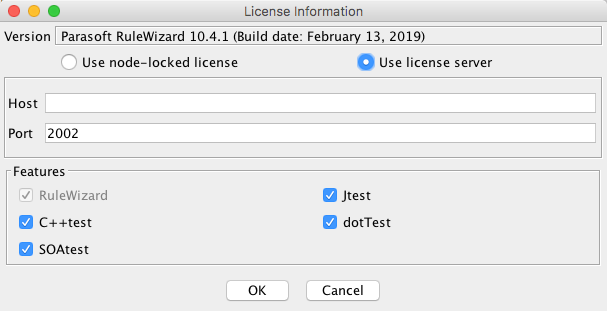 Image Removed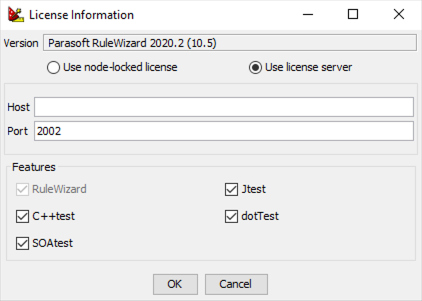 Image Added