Skip to end of metadata
Go to start of metadata
The Email Configuration screen enables you to configure an email server for sending system notifications. Notifications include information about assets and resources to which users have subscribed. Email configuration is required if you want to enable team members to subscribe to notifications about changes and error events (see Subscriptions and Notifications for details).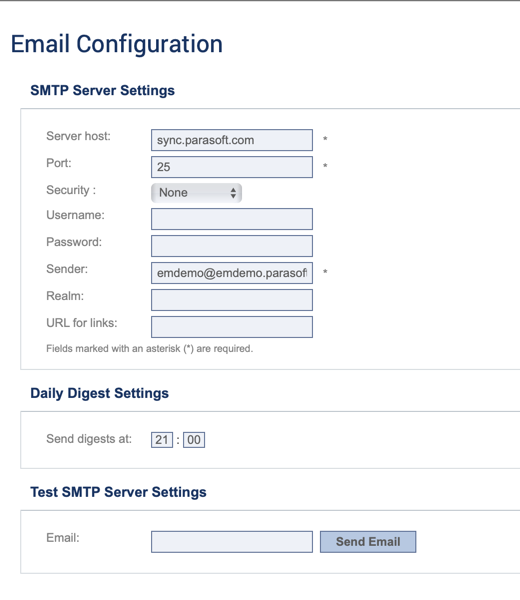 SMTP Server Settings
Refer to the documentation for your email server for information on how to configure the available fields in the SMTP Server Settings section.
Daily Digest Settings
The Daily Digest email is sent to all users who have elected to receive the email in their profile settings. It contains a summary of activity associated with your environments. You can specify the time of day that the Daily Digest email is sent out in the Send digests at field. 
Test SMTP Server Settings
Specify an email address and click Send Email in the Test SMTP Server Settings area to send a test message.