Skip to end of metadata
Go to start of metadata
Details on the most recent 100 tasks performed are available from the Tasks tab.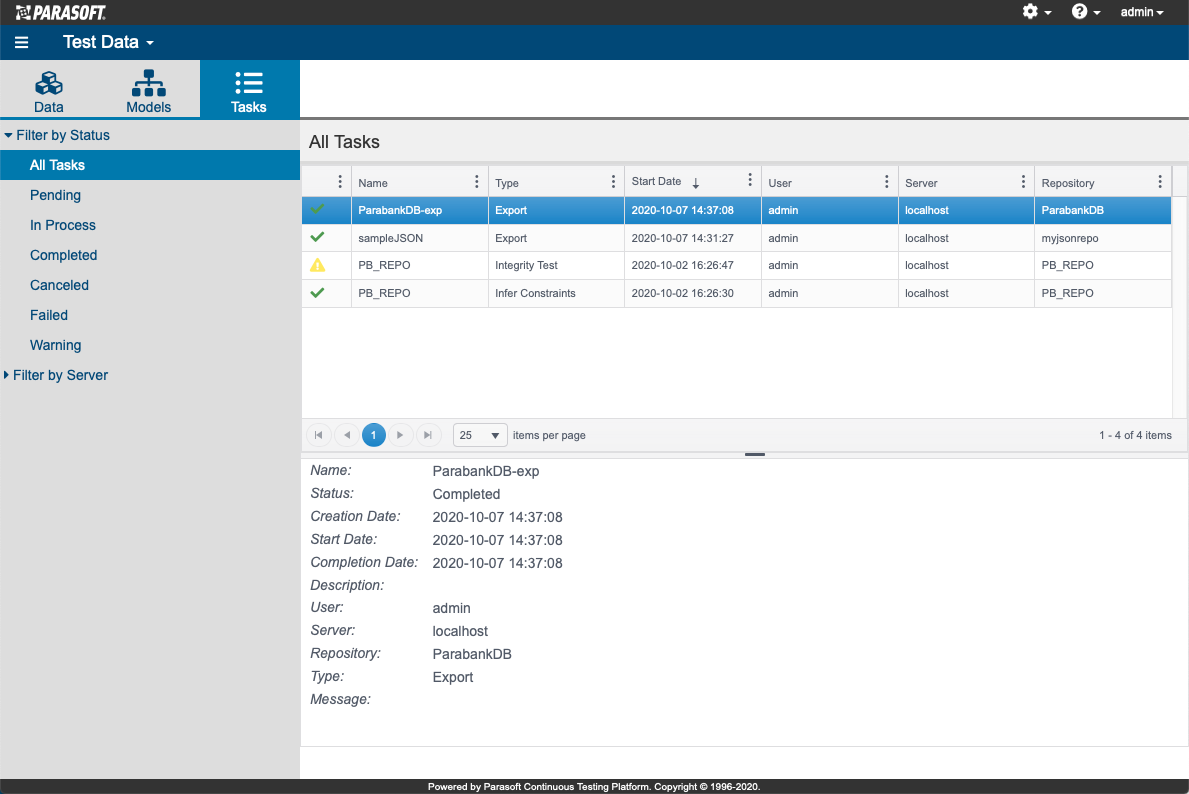 You can use the tree's filter controls to filter by status or server. You can also sort columns, search within columns, and customize the pagination options.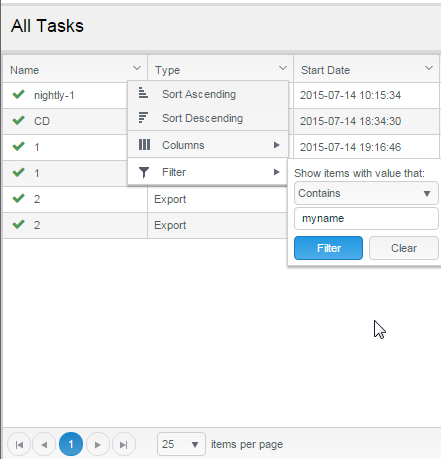 The following icons are used to indicate task status:
| Icon | Status |
| --- | --- |
| Complete | |
| In Process | |
| Pending | |
| Cancelled | |
| Failed | |
To see more details on a specific task, click the associated table row.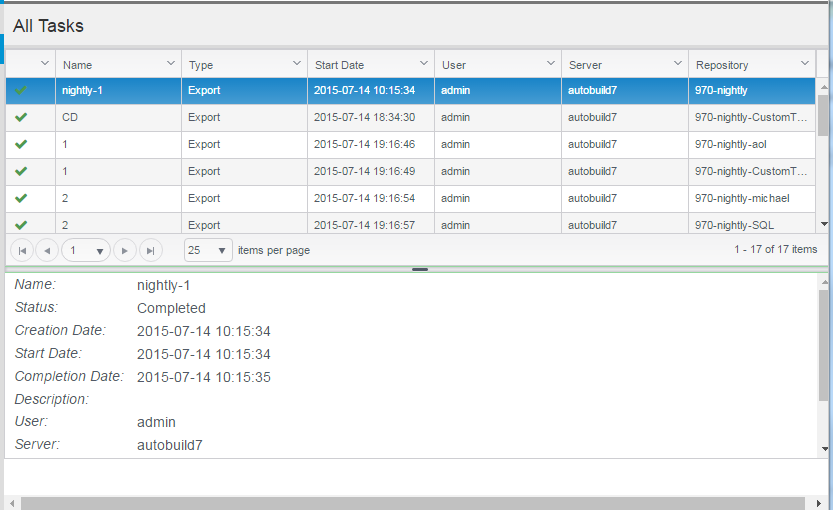 If you want to cancel a pending or in progress task, click the In Process or Pending icon. The icon will change to a red X (Abort Task). Click that Abort Task icon to stop the job.