Skip to end of metadata
Go to start of metadata
The TDA interface includes access to data sets and models. In this section:
Data Tab
Click the Data tab to view all connected data repository servers. See TDA Administration for information on connecting data repository servers to TDA. Click on a server to view data repository exports (see Creating and Managing Repositories).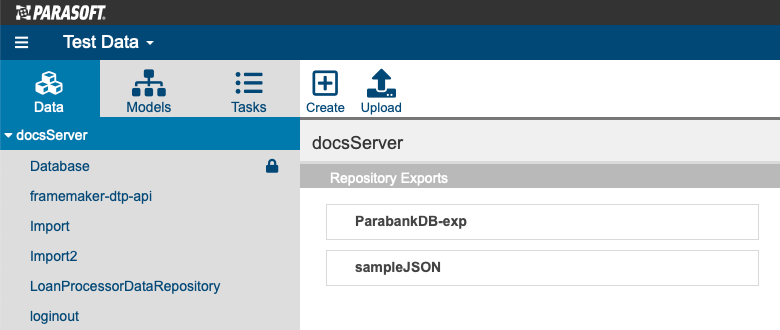 Expand a server to view the data sets stored in the repository. The record types associated with any data models are also shown (see Data Modeling).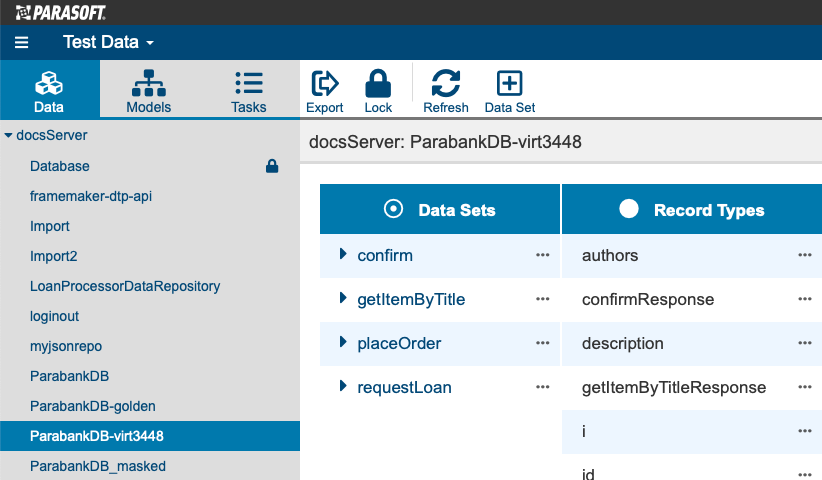 Click on a data set to view and manage the data (see Working with Data Sets).
Lock icons indicate repositories that are locked and cannot be modified or deleted. If you hover over a lock icon, a tool tip will indicate which user locked the file. For details on locking, see Locking and Unlocking Repositories in CTP.
Models Tab
Click the Models tab and choose a repository to view and manage data models stored in the repository.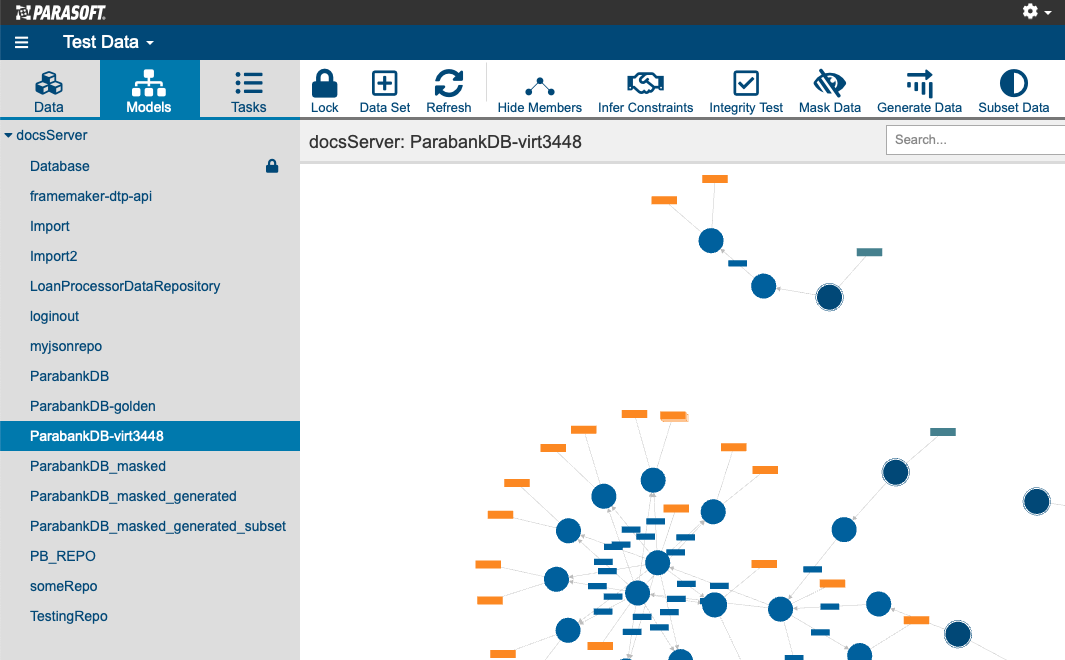 See Data Modeling for details.
Tasks Tab
Click the Tasks tab to view all tasks initiated in TDA, such as repository imports and exports, as well as check the status of each task. Tasks are filtered in the sidebar menu by status or server.