Skip to end of metadata
Go to start of metadata
Once the tests are automatically executing on a regular basis, the framework can be configured to distribute tasks to the specific team members who should be responsible for resolving them. 
Users do not need to manually review reports to detect regressions (failures) and determine if any action needs to be taken. The Parasoft framework can automatically generate tasks for the users to import and address based on their role and responsibilities. The following image shows how tasks are imported directly into the workspace.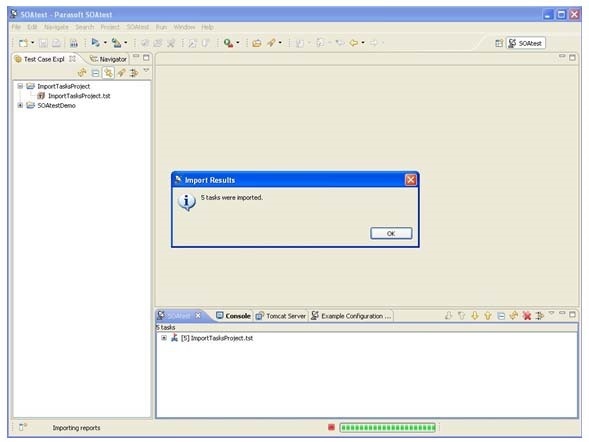 When a test fails, ownership of its failure can be determined automatically—based on source control system file ownership or on predefined mappings that indicate who should be responsible for failures in the team's various .tst files. This provides flexibility in defining an approach that suits your team's requirements.
For details on reviewing results, see Reviewing Results.