Skip to end of metadata
Go to start of metadata
This DTP Workflow artifact creates a widget that lists which DTP builds have dynamic analysis test failures and incomplete tests. It also shows the number of failures associated with each build. From that widget, you can explore details about test failure, incomplete tests, test run history, test modification history, and coverage data.
In this section:
Requirements
Parasoft DTP 5.3.2 or later
Extension Designer 5.3.2 or later
At least one DTP filter must be configured to receive dynamic analysis details associated with one or more builds.
Installation
See Downloading and Installing Artifacts for instructions. 
Widget Configuration
After deploying the Test Failures by Build flow, you will be able to add the Test Failures by Build - Top 5 widget to your dashboard. The widget will be available in the Process Intelligence category.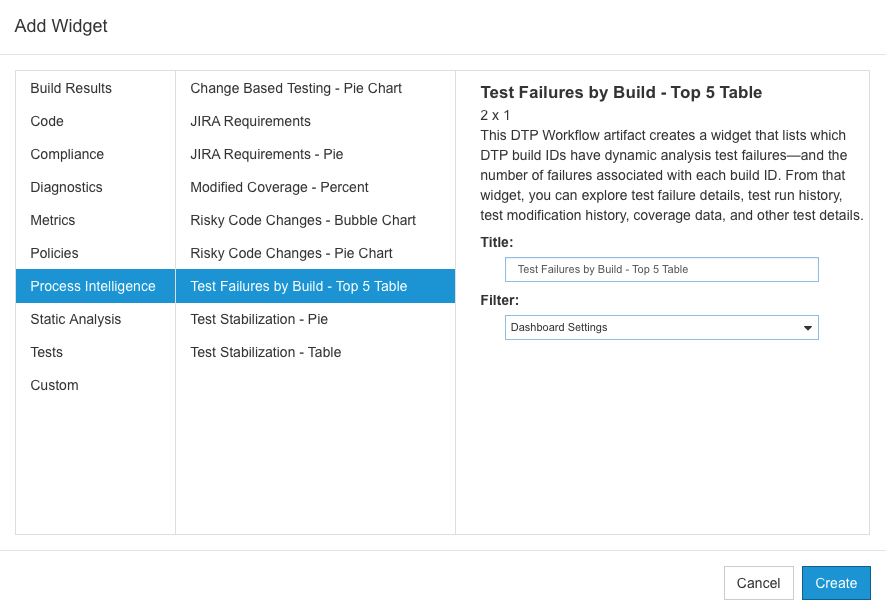 See Adding Widgets for instructions. After adding the widget, only build IDs that have test failures or incomplete tests will be represented.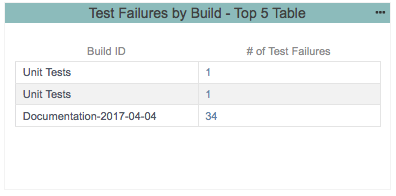 You can click on a link in the # of Test Failures column to open the report.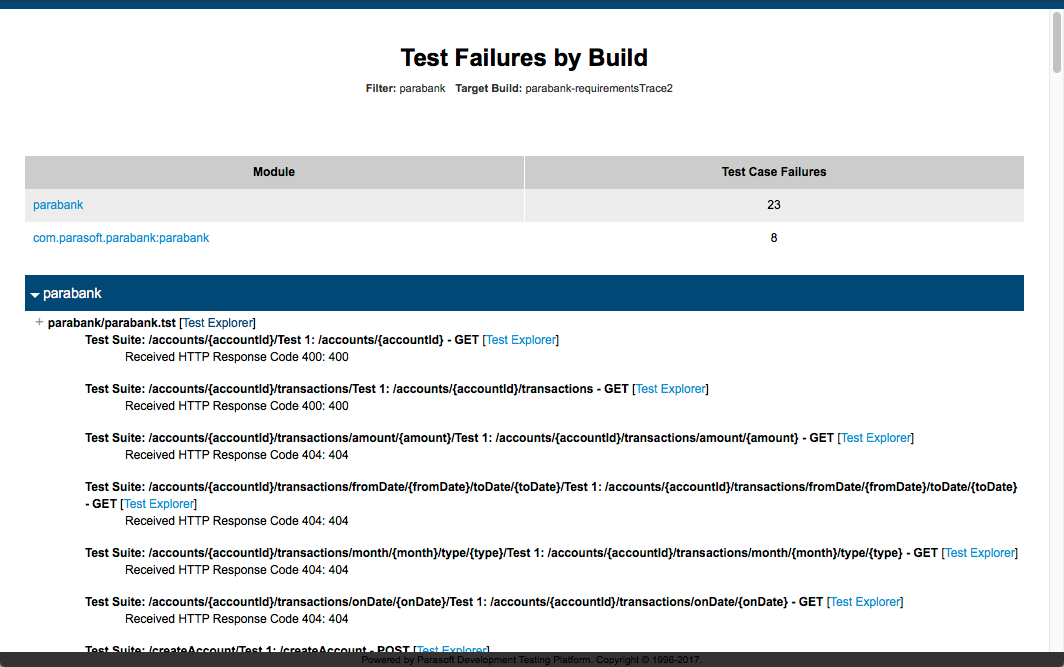 The report contains links to the Test Explorer, which provides additional details about each test.
Change Log
Version


2.0.1

Test Failures by Build report shows the target build ID.

The Period setting has been removed from the widget configuration page. Only the filter is required.