Skip to end of metadata
Go to start of metadata
This report lists the code analysis rules used in the specified project sorted by the number of violations reported by each rule.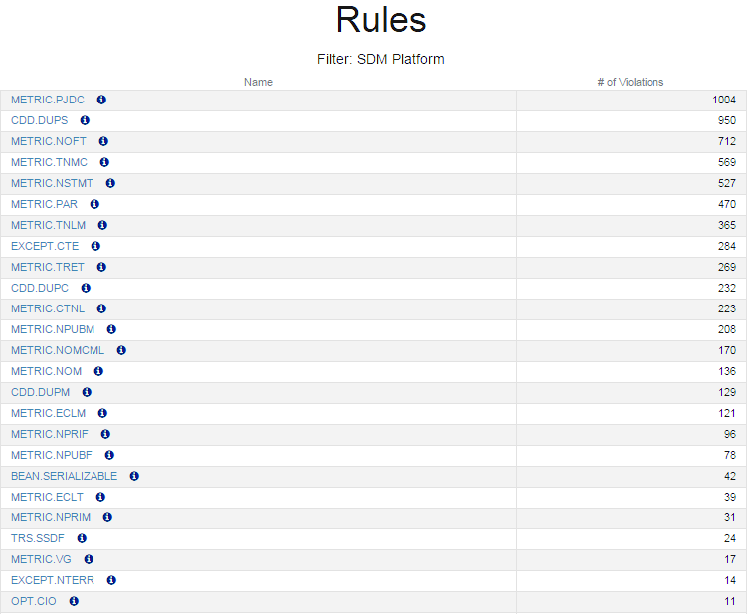 You can perform the following actions:
Click on a link in the Name column to open the Violations Explorer filtered by the selected rule. See Violations Explorer.
Click on the information icon ("i") to view the rule documentation.