Skip to end of metadata
Go to start of metadata
From the Manage Instance page, you can review and modify the settings for the instances available in the current environment. You can also add, delete, and clone instances.
To manage instance details:
Open the desired environment in Edit mode.
Click the Instances link at the top of the page.
 

The page that opens shows details for all components, component instances, and variables associated with the current environment. Environment variables are shown at the top of the page; components and component instances are shown below.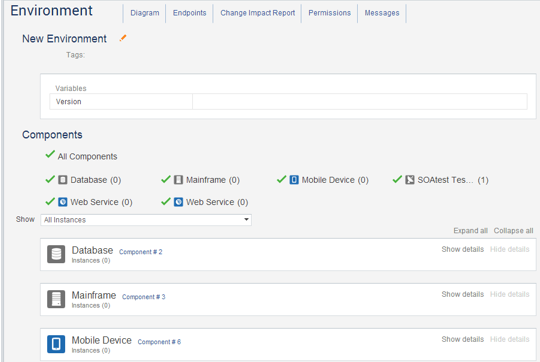 Filtering
To show or hide details for specific components, use the filter buttons at the top of the page:


To control what set of component instances are shown, use the Show selector: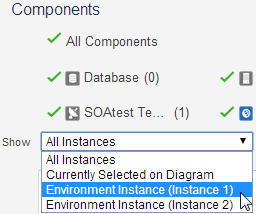 Editing Instance Details
Use the edit buttons to make an area editable.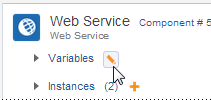 After you've made the desired changes, click the Save button at the top of the page.
If you want to see a modified value, rendered as plain text before you save the changes, click the check icon.

Cloning Instances
If you want to clone any instances, click the Clone Instance button. You can then adjust the settings if desired.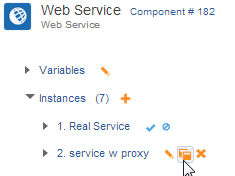 Adding Instances
If you want to add a new instance "from scratch," click the New Instance button, then specify the instance settings.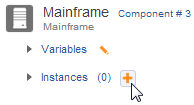 Deleting Instances
If you want to remove an instance, click the related delete button (below), then confirm that you want to delete this instance.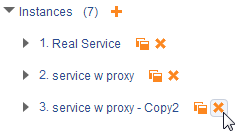 Input Validation
Input validation warnings will be shown if issues are detected (e.g., if changes are not yet saved or if an instance lacks a proper name).