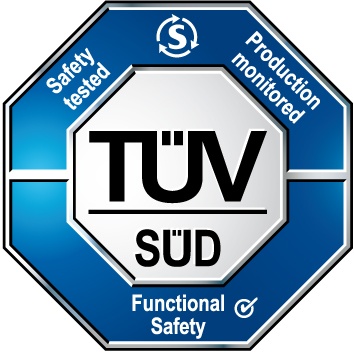 Parasoft DTP has been certified by TÜV SÜD to be qualified for safety-related software development. Parasoft customers who use DTP on safety-related software and want to benefit from the qualification should register on the Parasoft Customer Portal and visit the Marketplace to download the Functional Safety Distribution Package:
Log into the Parasoft Customer Portal at https://customerportal.parasoft.com to the Marketplace area.
Locate Parasoft DTP Functional Safety Distribution Package and click Download .
If you do not have a customer portal account, you can still go to the Marketplace and click Request Download. A Parasoft representative will contact you for further actions.
The DTP Functional Safety Distribution Package includes the following:
Parasoft DTP safety manual, which describes:

Recommended Parasoft DTP usage practices for safety critical environment
Safety standards for which Parasoft DTP is certified
High-level modular architecture of Parasoft DTP
Product integrity and identification

Known unresolved Functional Safety relevant defects and workarounds/solutions
TUV Certificate for Parasoft DTP