...
Marketplace is divided into two areas: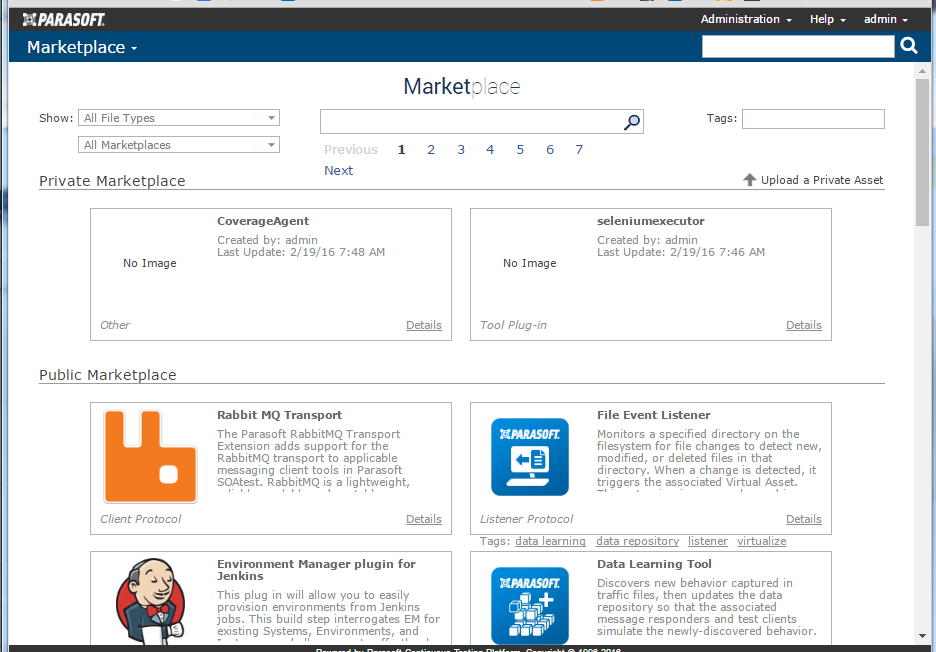 Image Removed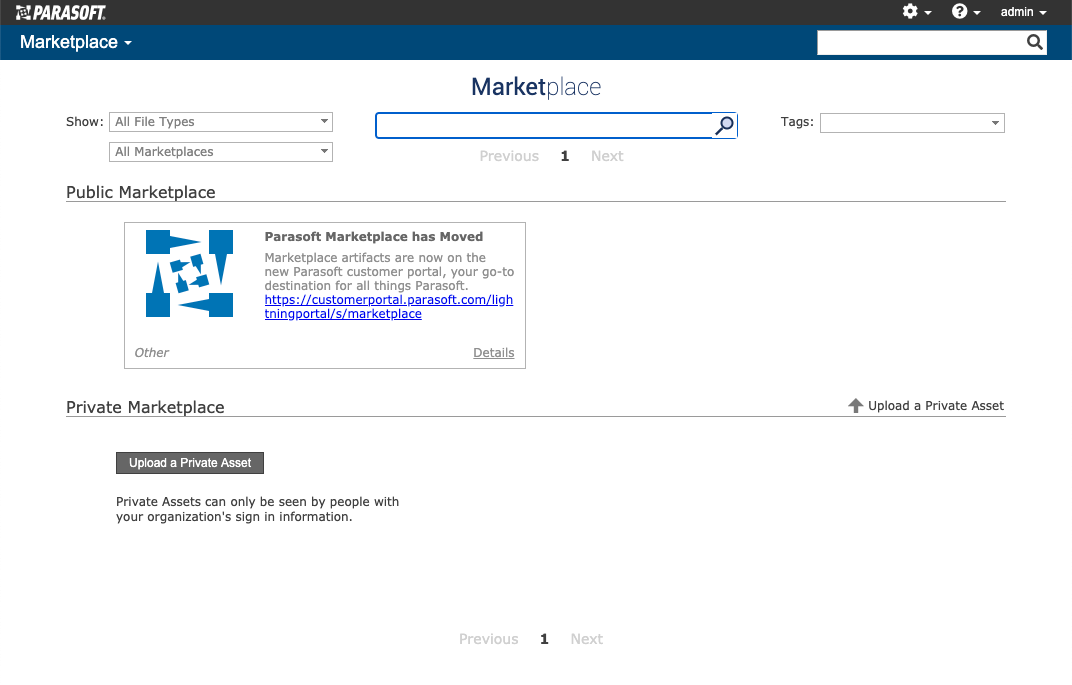 Image Added
The public marketplace

, where files are shared across the Parasoft user community.

The private (local) marketplace, where files are accessible only to users with access to your CTP server.
point to Parasoft's customer portal, where you can download extensions and assets from Parasoft.  

The Private Marketplace is a local repository for sharing extensions, files, and other assets across your organization.

 
Info
| | |
| --- | --- |
| title | Communications are encrypted |
All Marketplace file transfers are secured via bi-directional SSL-encrypted connections.
Info
| | |
| --- | --- |
| title | Unable to access Marketplace? |
If you're unable to access Marketplace, your organization might be sending send traffic to the outside world through a proxy. In this case, you can resolve the issue by configuring HTTPS proxy authentication in CTP startup. To do this, set Java system properties in CATALINA_OPTS Tomcat config; for example:
-Dhttps.proxyHost=host -Dhttps.proxyPort=8888 -Dhttps.proxyUser=myname -Dhttps.proxyPassword=mypass