...
The workspace is shown by default when you open CTP. You can access it any time by going to the main page for the Environment Manager module.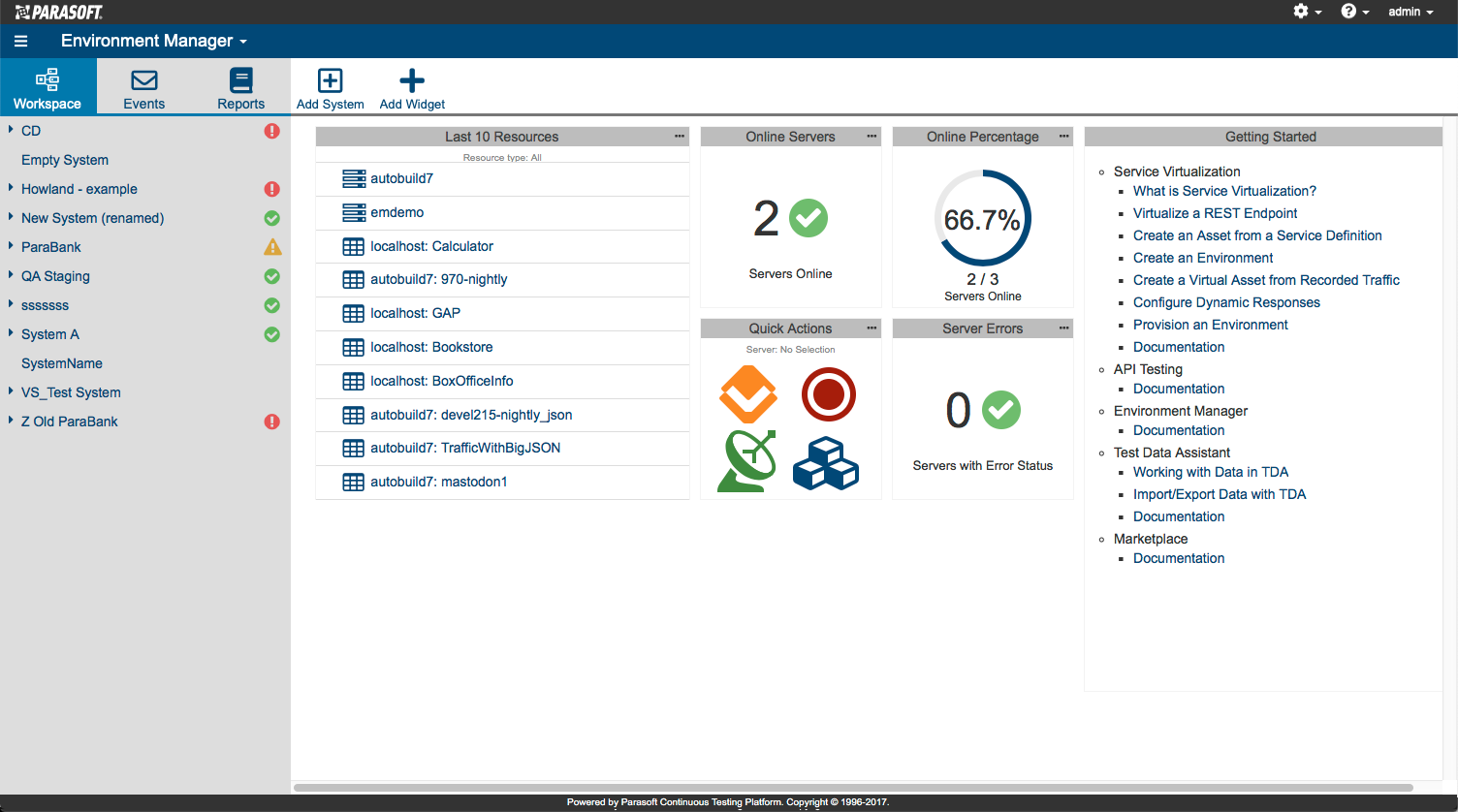 For more details, see Customizing Your Workspaceワークスペースのカスタマイズ.
Module Selector
Use the module selector to determine which module (e.g., Environment Manager, Service Virtualization, etc.) is currently active. 
...