...
You can configure metrics using Metrics tab in the DTP test configuration interface. Go to DTP> Report Center> Test Configurations and select  
In DTP, choose

Test Configurations

 from the gear icon menu.




Click on

a test configuration
...
and

click
...
the 

Metrics
...
 tab

to customize metrics and view metrics documentation.
...
 



See the Development Testing Platform manual for details.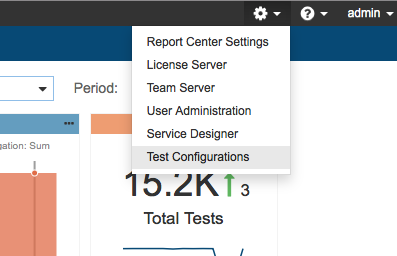 Image Removed
Setting Metrics Thresholds
...
The Metrics test configuration shipped with C++test includes default threshold values. There are some rules, such as Number of Files (METRIC.NOF), for which thresholds cannot be set. 
Metric thresholds can be set using the following methods: 
By using the test configuration interface in DTP.
By manually editing the test configuration file:
1. Go to Parasoft> Test Configurations> Builtin, right-click a selected test configuration and choose Export... to save the configuration as a .properties file.
2. Open the exported .properties file in an editor and set the [METRIC.ID].ThresholdEnabled property to true.
3. Configure the lower and upper boundaries in the [METRIC.ID].Threshold property according to the following format: 

[METRIC.ID].Threshold=l [lower boundary value] g [upper boundary value]

4. Save the file and go to Parasoft> Test Configurations.

5. Right-click the User-defined folder, choose the Import... option,  browse for the modified test configuration file and click Open.
...