...
Integration with requirements

, agile planning,

and defect tracking systems: Create

links

bidirectional traceability

across systems within your development infrastructure, such as

TFS, JIRA, Bugzilla, and Rational DOORS to enable

JIRA, codeBeamer, Polarion, VersionOne, TeamForge, and more to enable traceability reporting and

customizable DTP workflows.

Tests can also be linked via reference numbers.

 
DTP Workflow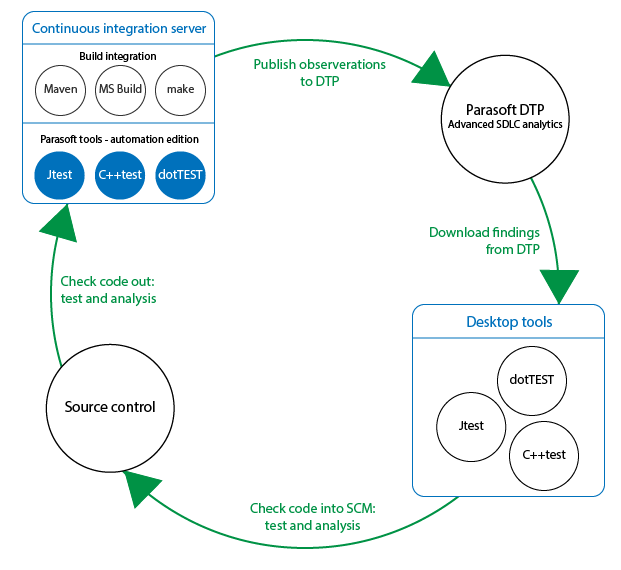 Advanced Analytics: DTP Enterprise Pack
...