...
For tests run from the command line interface, results are reported in the Static Analysis section of the report. If results were sent to Team Server, results can be imported into the GUI as described in Importing Results into the UI. They will then be available in the Quality Tasks view.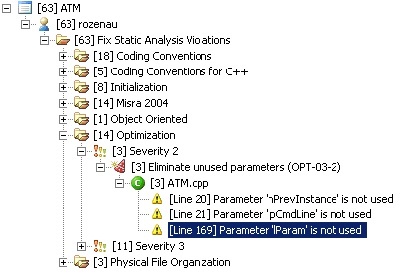 Responding to Results
For each violation reported, we recommend that you and your team review the rule description and the related code, then decide whether:
...