...
When the web application launches, be sure to note what port it is using.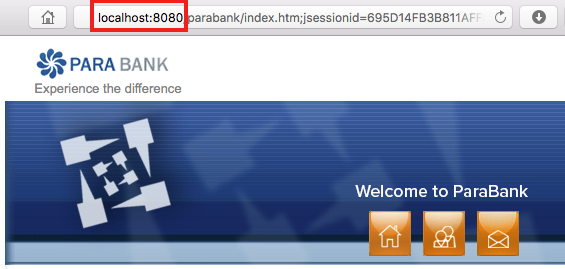 ParaBank uses port 8080 by default. If port 8080 is already in use, SOAtest incrementally searches for an available port, starting at 8000.
...
In the Servers view (if it's not visible, choose Window> Show View> Other> Server> Servers), double-click the ParaBank Tomcat

5

X

.

5 Server

X Server

entry. The Overview editor opens.
Under Ports, change the HTTP/1.1 entry to a port of your choice.




Save the editor by pressing Ctrl+S.
In the Servers view, click the Restart the server button. ParaBank will restart.
...